Have you wanted to create an online course, but didn't know where to start?  Take your knowledge and passion and create, promote, and sell your online course NOW.  
In this four session course, you will work with Dana in a group setting through each of these steps:  
Creating the Course Outline.

Writing the Marketing Copy (including emails.)

Setting up the technology (with a screen share so you can follow along.) ZERO tech experience needed!

Planning your promotion.

Understanding how to collect money from your customers.

Understanding how to replay sessions available for your customers.

And much more!
The beauty of creating a live course is that FIRST you sell it and then you create it LIVE.  So it's like getting PAID to finish your live course now. 
Enroll today and you can be monetizing your course in a week!  For a full description of this course, CLICK HERE.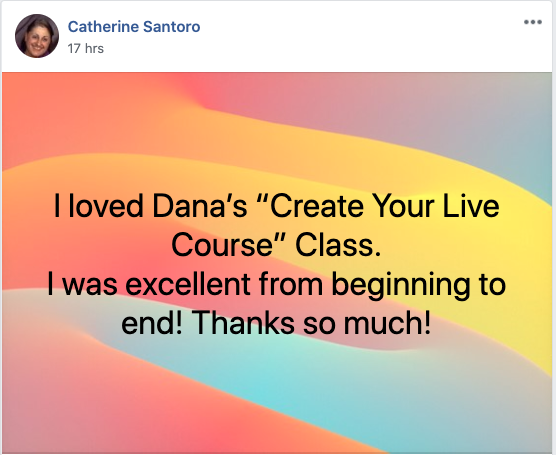 Ratings and Reviews